Breathney Medical Ventilator
MISSION STATEMENT
BREATHNEY is an R&D-project to duplicate full functionality of a medical ventilator, with the needed accuracy, robustness and reliability, while selecting only parts that can be quickly sourced in large volume from non-medical industrial sectors.
The goal is a redesign-from-scratch of an existing technology for mass rapid manufacture.
HISTORY
This project was started on March 17th by a small group of engineers at Fablab Brussels as a 4-day rush to replicate the MIT-ambubag concept:
http://web.mit.edu/2.75/projects/DMD_2010_Al_Husseini.pdf
We based our spec list initially on the specifications needed for a ventilator for ADRS-patients, written by Julian Botta, Johns Hopkins Hospital:
Specifications for simple open source mechanical ventilator Public
We have benefitted from advice from UZ Brussel as well as Industry.
This project has grown into a 50+ team, non-profit effort to develop a rapid-manufacturable, open-source ventilator for COVID-19.
The team currently consists out of mechanical & electronic engineers, a doctor-on-site, medical advisors, a group of programmers & reinforcement from experienced R&D-engineers from Flanders Make.
WEBSITE
CONTRIBUTE?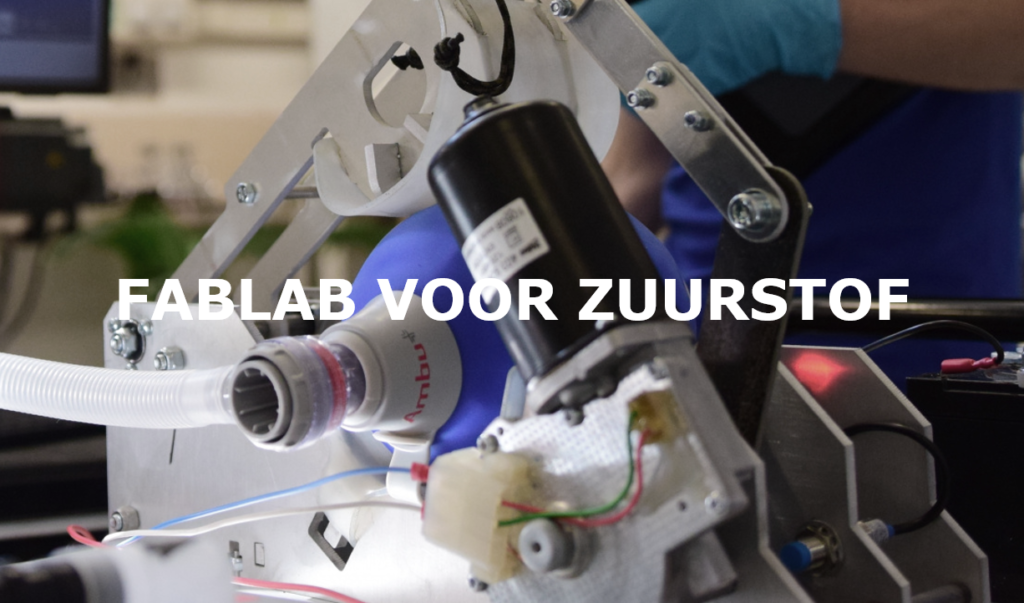 GALLERY
A small gallery of pictures about the project. More pictures can be found on the official website: breathney.vub.be