More on the waterjet…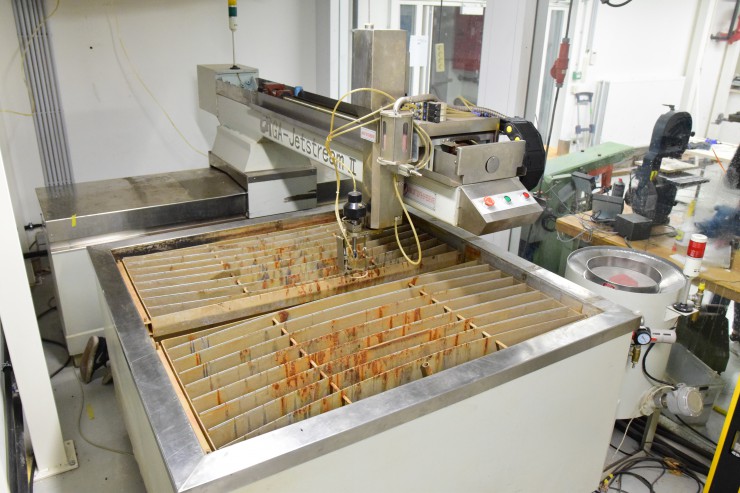 Why you should trust us
We have a great team that gets stuff done.
Fablab Brussels has been open for the public every Wednesday for the past 8 years for 42 weeks or more in the year (except for 2018 when we moved and had to build a new lab).
When we say we share our lab & our tools we mean it and we have the history to back it up.
If you visited us at our previous location you know we were one of the labs where you could actually freely walk in and learn to use our machines.
 Why you should care
It's a waterjet. We want to share.
The waterjet will be available to FabLab users on Wednesdays at 45 euro's per hour.
As with other machines, you will need to follow a workshop, and we will not make stuff for you.
With this campaign we offer to contributors free hours on the machine, reduced hourly rates on the machine and extra days of access.